● Witness during Production
Taking pictures of the equipment in process and the finished product to the customer, as the witness to better understand the condition of the equipment.
● Inspection after Production
All the products approved by "BOTH" must through inspections of the electric voltage durability, glass inner stress, temperature control accuracy, operation noise, sealing performance, safety protection and commissioning.
● On Time Delivery
Deliver to the equipment on time and take photos during loading so you can "remote monitoring" your equipment.
● Installation & Training
"BOTH" provide on-line guide or take the living video for Installation & Training. Commercial Production Line must take an on-site Installation & Training by our Chief engineer.
● After-sale Manual & Maintenance Instruction
"BOTH" offer free guidance on equipment operation, we help you to improve working efficiency and extend the equipment service life.
● Repair Support & Warranty Time
For all the equipment sold, "BOTH" provides rich spare parts and offer 13 months repair or parts replacements service of the overall unit. (Glass accessories of the overall unit are not covered by the scope of the warranty).
3 Years ago, a client from Uruguay purchased the Short Path Distillation Machine from "BOTH", Our After-sales Service including the Guide of Installation, Operation.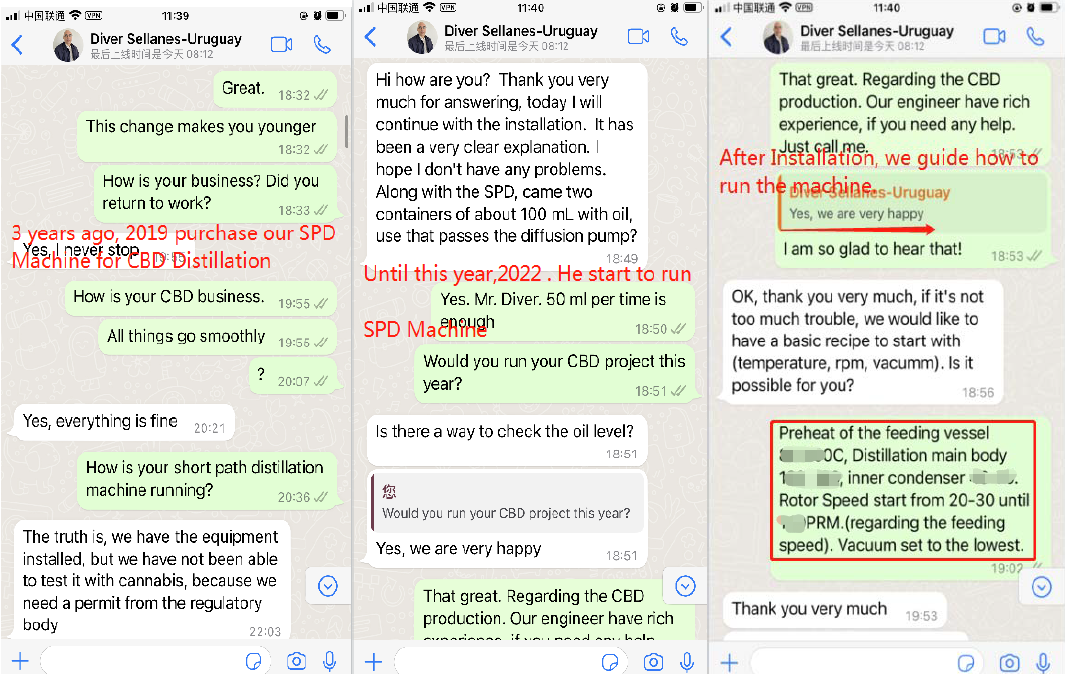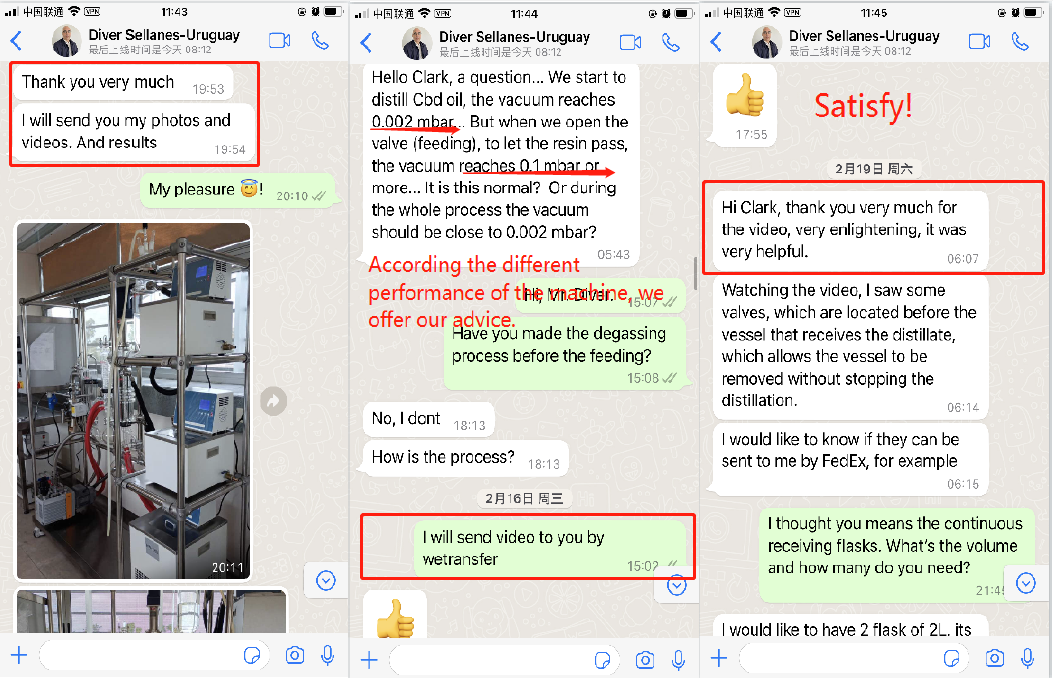 Such services are not unique, a client from South Africa purchased the Short Path Distillation Machine from "BOTH" three 3 years ago. She has difficulty when she try to replace the distillation Main Body, we took video to offer our help, finally the machine recovered to normal working.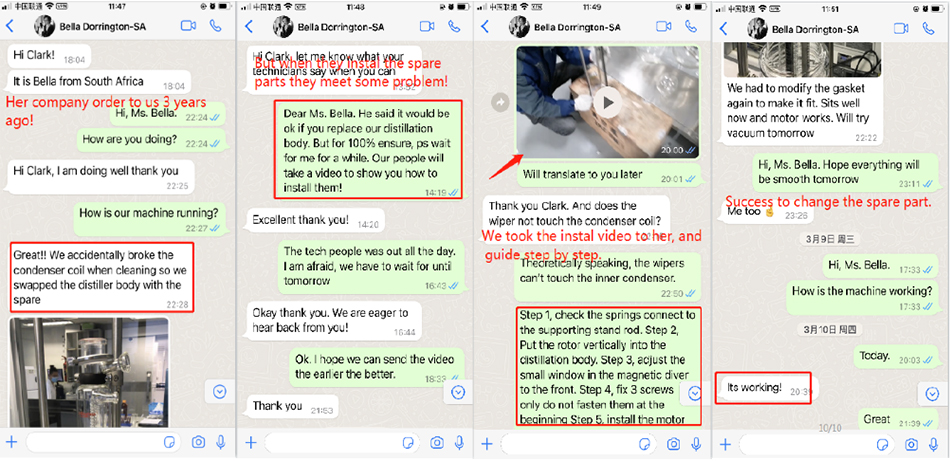 The First of "BOTH" Core Value is "Achieve & Improve for Our Customers."