Pilot Scale Vacuum Freeze Dryer
Product Detail
Product Tags
● The sealing door of the drying chamber is made of aviation grade acrylic material, high strength without leakage.
● Seven inch real color industrial touch screen, high control precision, stable performance, easy to operate without instruction manual.
● International famous brand compressor, high efficiency, energy saving, more stable.
● Air valve, water stuffy, high vacuum safety diaphragm valve, can be connected with inert gas to extend the shelf life of materials.
● Manual, automatic mode selection, manual mode is used to explore the process; Automatic mode for mature process, one click operation.
● Monitoring screen; Real-time monitoring of shelf temperature, cold trap temperature, vacuum degree and other operating states.
● Data recording mode, multiple selection of data recording, data export and other functions.
● Temperature control mode at any time switch function; Sub-standard rising and cooling mode, with smooth temperature control mode.
● Freeze-drying curve query function, you can view the temperature, vacuum and other curves at any time.
● Set the user level permission password to access the operation management by permission.
● This machine can store 40 groups of freeze-drying process, each group of process can be set up 36 sections.
● This machine defrosting function: natural defrosting, high safety performance.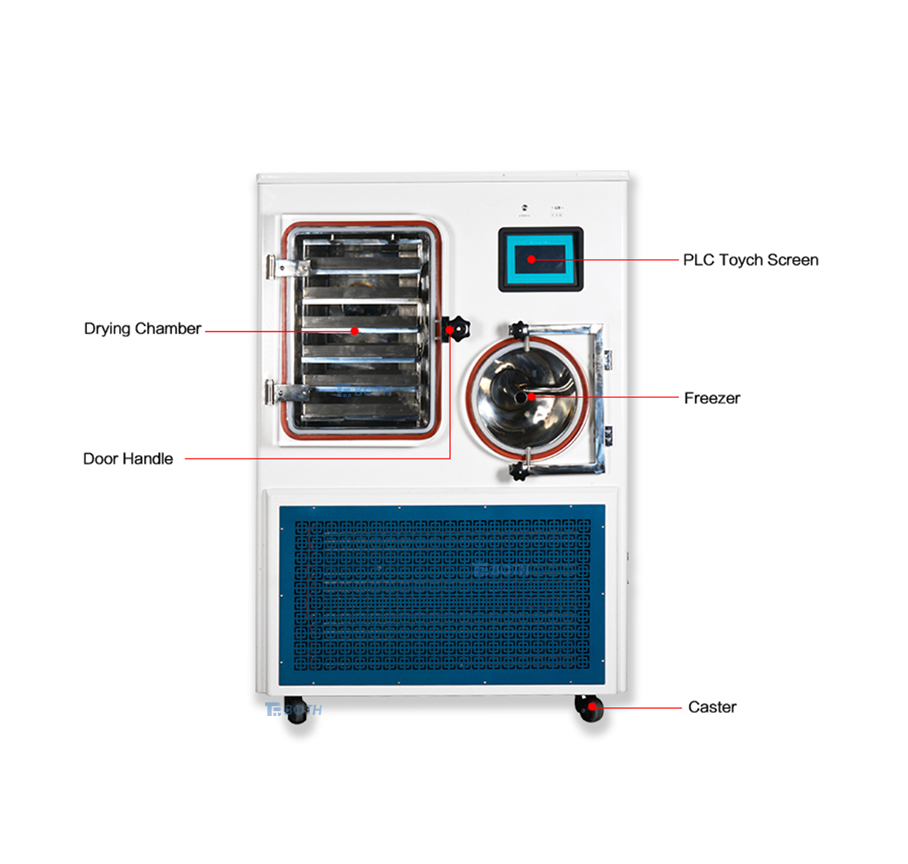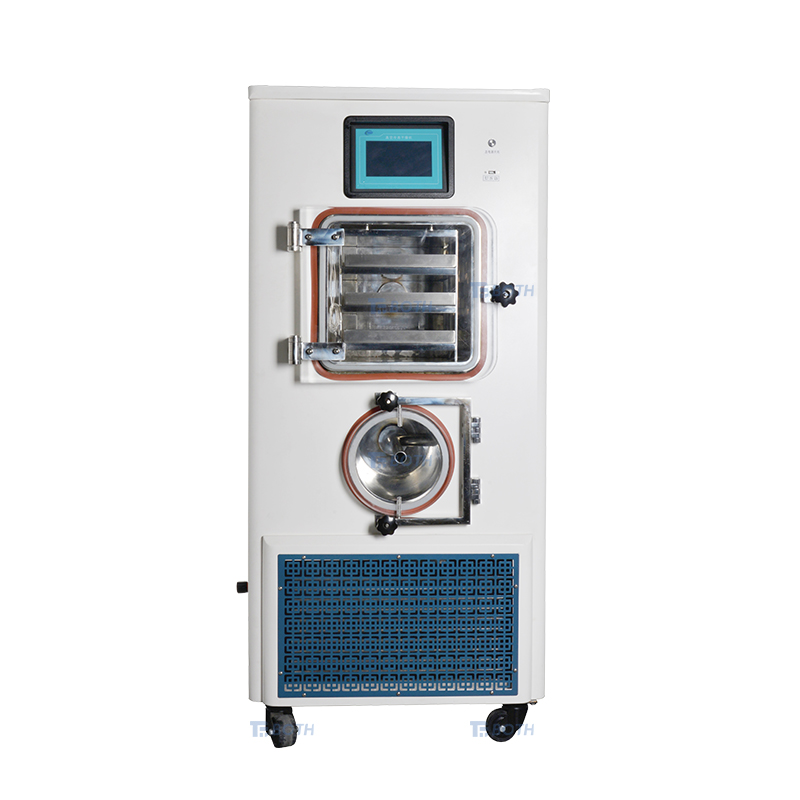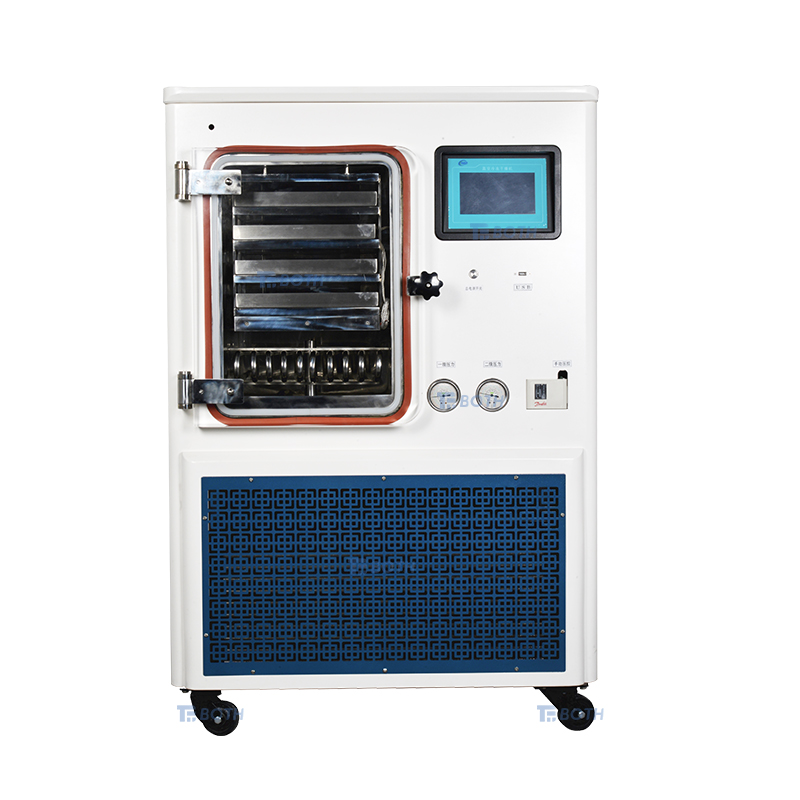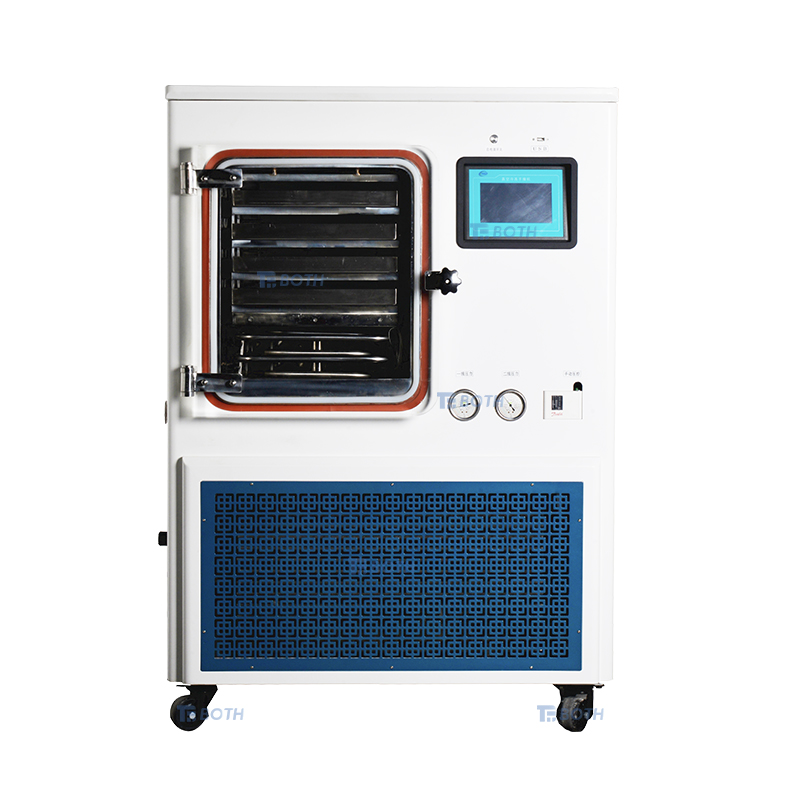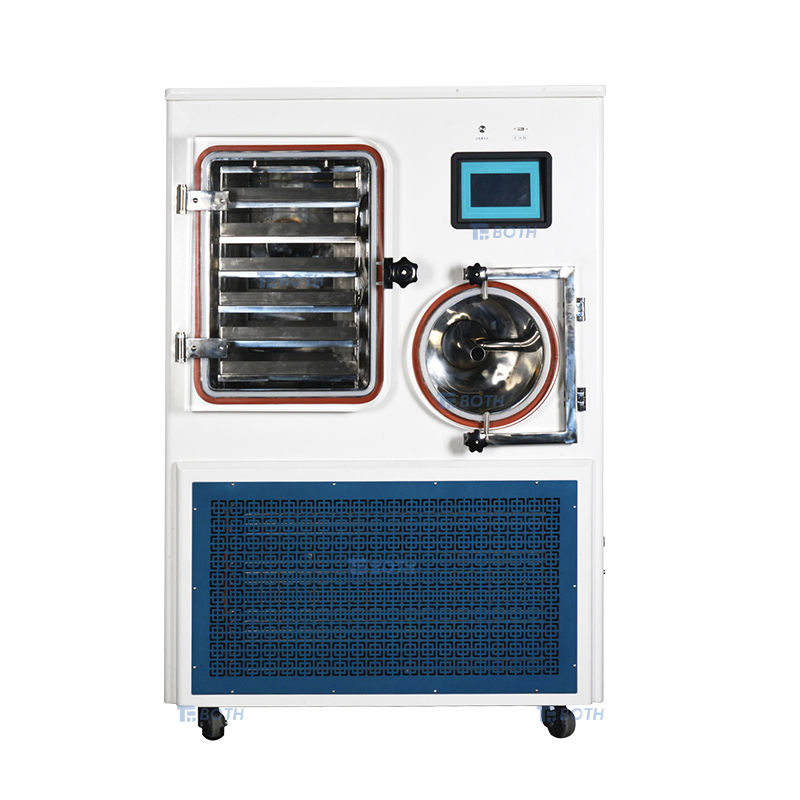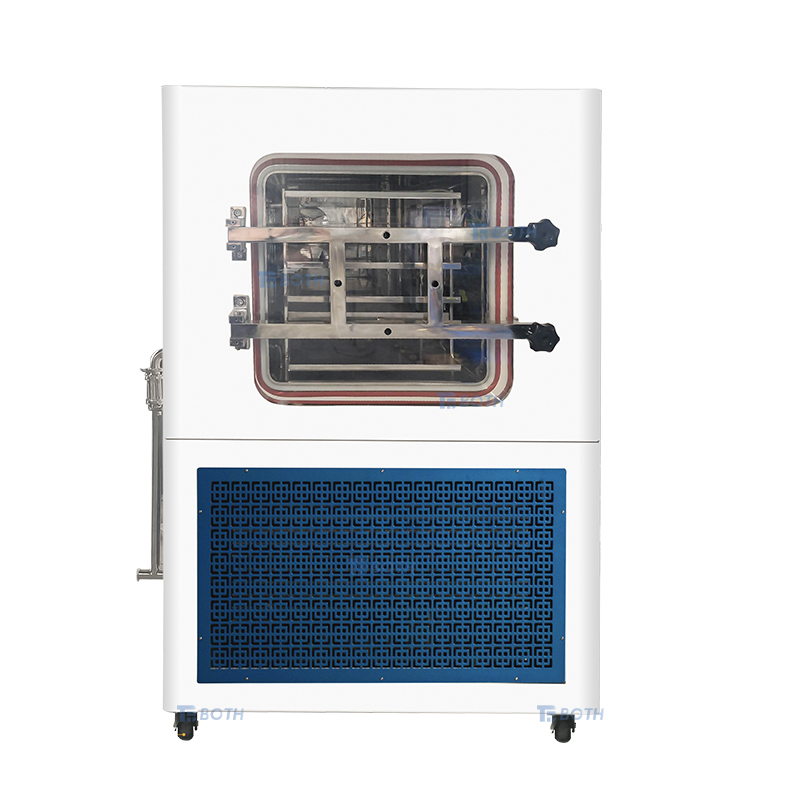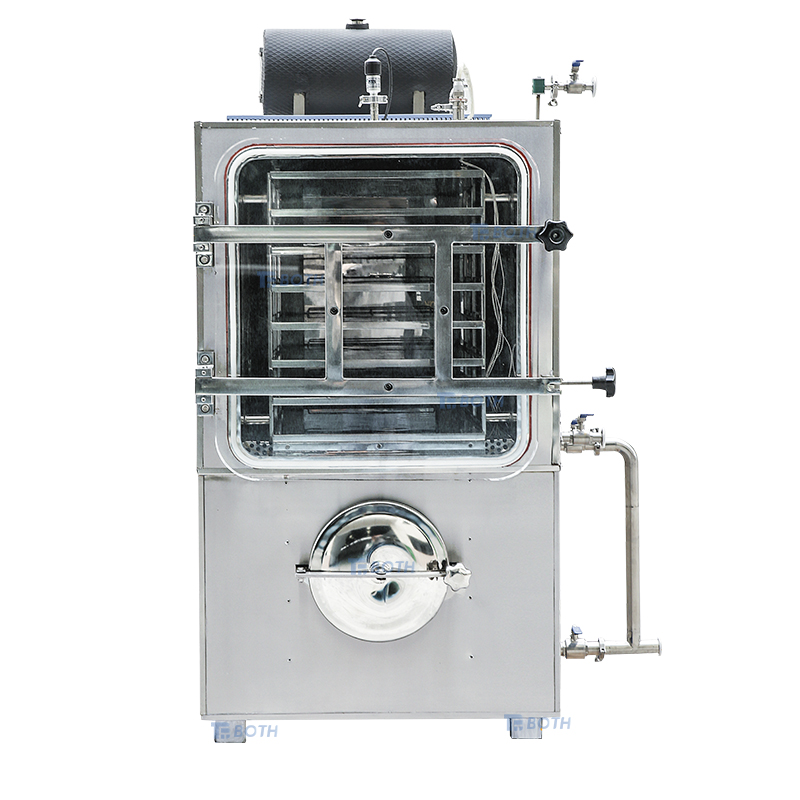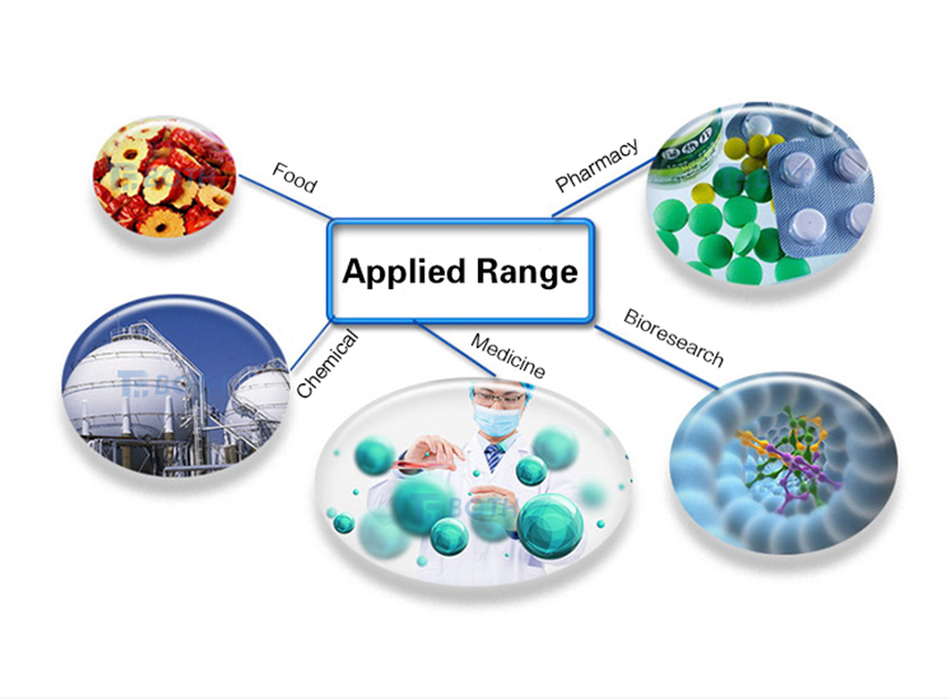 Model

ZLGJ-20

 ZLGJ-30

 ZLGJ-50

 ZLGJ-100

 ZLGJ-200

 ZLG-300

Freeze-dried Area(M2)

0.3

0.4

0.6

1.0 

2.25

3.15

Cold Trap Coil Temperature(℃)

<-75 (No load)

Ultimate Vacuum(pa)

<10 (No load)

Pumping Rate(L/S)

4

6

 6(220V)




 8(380V)

15

Water Catching Capacity(Kg/24h)

4

6

8

15

>30

>45

Type Of Cooling

Air Cooling

Defrosting Mode

High Temperature Defrosting

Natural Defrosting

High Temperature Defrosting

Water Soaking

Main Engine Weight(Kg)

323

333

450

570

1200

1275

Main Engine Size(mm)

800*800*1550

 880*735*1320

 960*785*1450

 1020*780*1700

 1200*2100*1700

 900*2650*1580

Total Power(W)

3500

5500

6500

135000

145000

Material Tray(mm)

3 Material Tray,Size 265*395*30

4 Material Tray,Size 295*335*30

4 Material Tray,Size 350*470*30

6 Material Tray,




Size355*475*30

6 Material Tray,




Size 500*450*35

14 Material Tray,Size 500*450*35

Shelf Temperature Range(℃)

-50℃~70℃

Shelf(mm)

Shelf 3+1 layer,




Shelf Spacing 50,




Shelf Size 270*400*15

Shelf 4+1 layer,




Shelf Spacing 50,




Shelf Size 300*340*15

Shelf 4+1 layer,




Shelf Spacing 50,




Shelf Size 360*480*18

Shelf 6+1 layer,




Shelf Spacing 100,




Shelf Size 360*480*18

Shelf 5+1 layer,




Shelf Spacing 80,




Shelf Size 505*905*18

Shelf 7+1 layer,




Shelf Spacing 70, Shelf Size 505*905*18

Main Power Supply(VAC/HZ)

220/50

220/50(Optional380/50)

380/50

3 Phase 5 Line 380/50

Environment Temperature (℃)

10℃~30℃

Opposite Temperature

≤70%

Working Environment

Working Environment Should be Free From Conductive Dust, Explosive, Corrosive Gas, and Strong Electromagnetic Interference

Transportation Storage Conditions Ambient Temperature(℃)

-40℃~50℃
---
---
Write your message here and send it to us